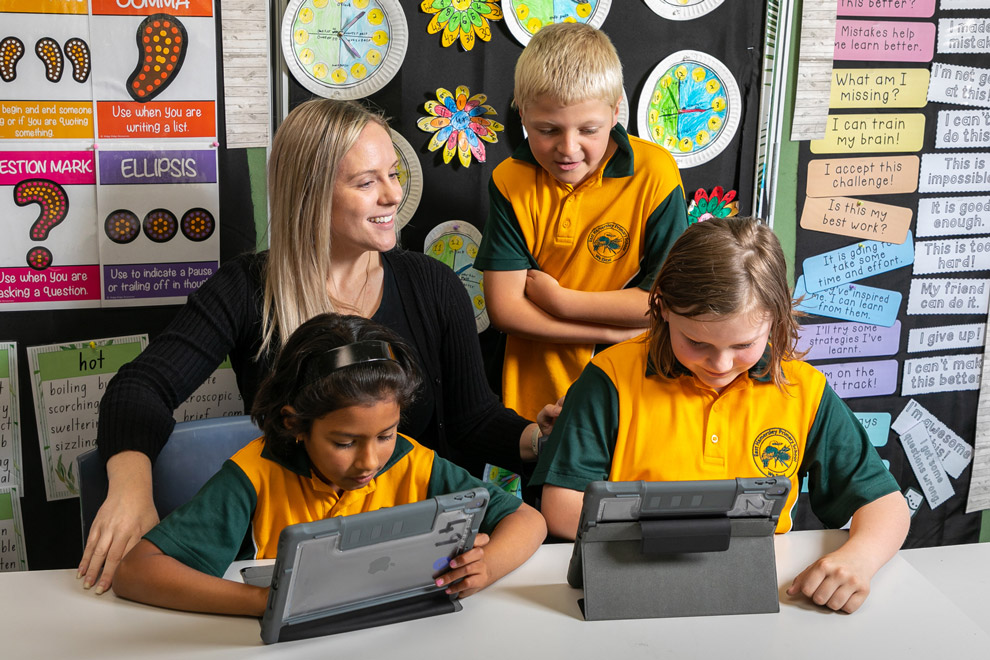 Our customers include educational authorities and departments as well as individual schools. Schools across all three educational sectors (Government, Catholic and Independent) use Brightpath to assess their students.
The schools range from small remote schools to high-fee paying metropolitan schools.
Figure 1 - Distribution of Brightpath Schools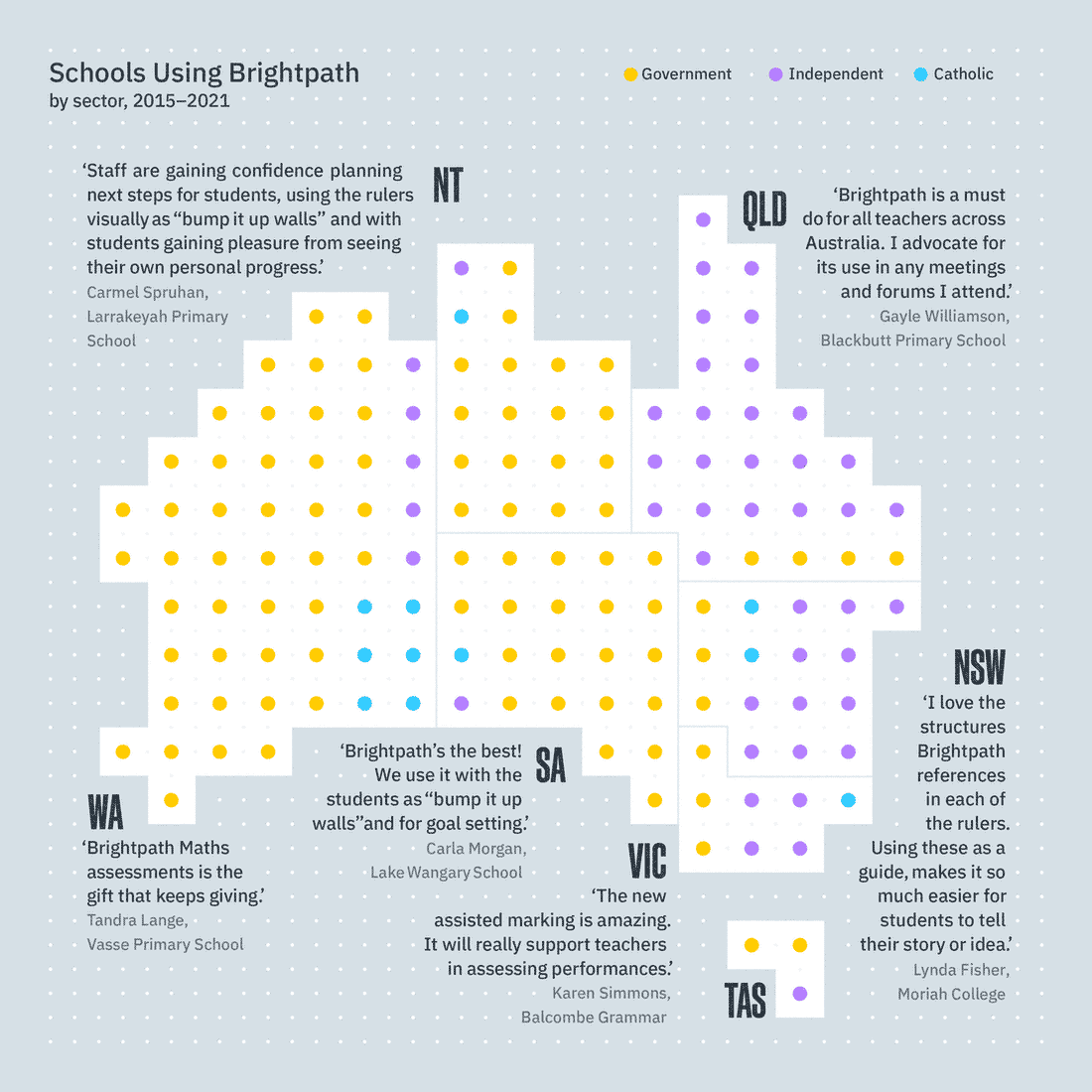 We work closely with professional associations to support the implementation of Brightpath in schools.
Since it's rollout in 2015 school as well as assessment numbers across our oral narrative, writing and mathematics scales have grown each year.
Figure 2 - Brightpath Usage since 2015