31 Jan, 2022
Federal grants for schools negatively impacted by lockdowns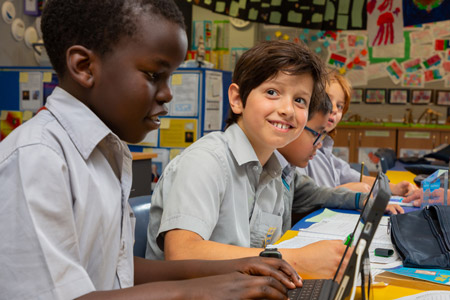 It's a busy time for schools and you may have missed the news that the Federal Education Department is offering grants to help schools affected by disruptions from COVID. Schools can apply for grants to:
improve educational outcomes for school students

improve engagement of school students and their families with school education

improve wellbeing of school leaders, teachers, and school students.
Applications close: 10 Feb 2022
For more information please see the official Grant Connect website.
If you have struggled with teaching writing during the lockdowns and have concerns about your students writing ability we can help. A study found that students in high-usage Brightpath schools progressed substantially more on NAPLAN than students in schools not using Brightpath.
In the words of one of our schools, 'Brightpath has led to improvements in writing because we have that detailed, clear feedback. Brightpath tells us exactly what students need and what to work on. We group students accordingly and students focus on what they need to do. We can see school-wide improvements in writing.'
There is not much time to get an application in. If you would like to include the use of Brightpath in your application, we are happy to help you with it. Just reach out to us.
To those of you applying, Good Luck
← Back to article list